If you follow the Dandy regularly, you know that I love choices. This love, of course, extends to my collection of bags for work. Another thing that the Dandy loves is organization, so when I discovered this wonderful product from The
Container Store
, I was very excited!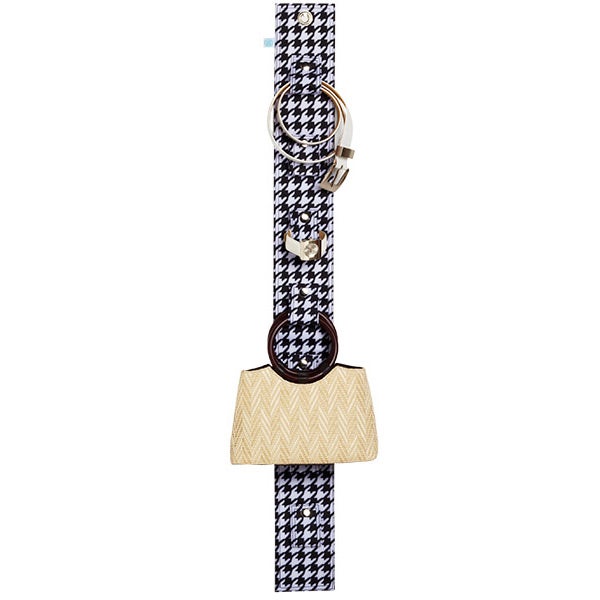 This
"handy holdall"
allows me to organize all of my work bags and put them on display, so that I can choose between them on a busy workday morning.
Today, for example, I needed something to go with my brown suede shoes and madras jacket.
After careful consideration, I chose my Fred Perry shoulder bag that I purchased in San Francisco.
After collecting Bailey and his workbag, I was ready for a hard day at the office!
I love having my bags at the ready for any occasion and it keeps my closet floor free and clear for more shoes!!